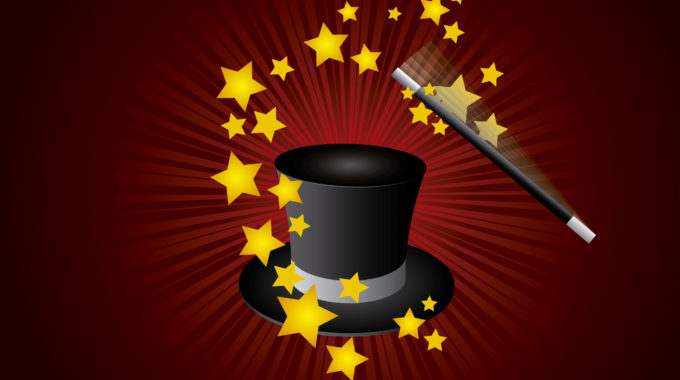 Is 'Magic' too strong of a word to use? We don't think so.
Our customers (you) made us what we are today. When we opened our doors here we had virtually no equipment but we knew one thing for sure…you would tell us what you wanted us to be. And you did! It really is one of my favorite stories to tell because it flies in the face of traditional  business logic and planning in every way. You talked and we listened. You asked for quick turnaround, high quality printed projects like business cards, brochures, etc. and we made it happen. You asked for posters and large format materials, so we added more equipment. You asked if we could produce banners, signs and vehicle graphics…I bet you can guess the rest. Most recently you wanted us to add apparel printing and voila! It's here and it's awesome!
We all take a lot of pride in what we do. I mean we really love this stuff. Occasionally we have customers who recognize that about us (especially after working with another printing company) and that makes it all worthwhile.
So where's the magic? The NC Printing Magic comes from the fact that we can put your artwork/logo/whatever on just about anything you want and we do it all right here under one roof! It feels like magic to all of us and we hope our excitement about it shows.
To quote Tom Robbins (he's an author): "If you take any activity, any art, any discipline, any skill, take it and push it as far as it will go, push it beyond where it has ever been before, push it to the wildest edge of edges, then you force it into the realm of magic."
Boom.
But wait…there's more…
We have just installed a shiny new digital production press and man is this thing cool! Not only is it faster with even better color than our previous machine, we can print white ink (!) and some really incredible spot clear coatings (!!). Metallic inks are also going to be added in the near future! I know I'm flirting with industry jargon here (again) but I'm telling you guys you need to stop by the shop for a sample so you can get as excited as I am.
This is a game-changer. Technology has brought us to a point where things that simply weren't very feasible (read: affordable) in the world of printing without a LOT of time and effort are now easily produced with outstanding results. The wheels in my head are spinning like mad thinking of all the neat stuff we can do with this beast! (This would be a good time to point out that my team here doesn't like to let me play with new equipment without supervision because…well…they kinda need to keep production moving…)
I think I can easily say we've just added some serious new tools to our already overflowing bag of tricks! (See what I did there?)
-Neil (Full-Time Print Magician)
blog@ncprinting.com